Documentary video installation
A portrait about the many faces of water in the province Noord-Brabant.
A serie potraits of 'crazy' PSV soccer fans.
This guy can play the PSV anthem on cups and bowls
A day at the ACM Amsterdam's Coordination Point Human Trafficking
Four filmportraits from theatermakers for Gloednieuw festival by bkkc
Portrait about director Karin Netten for Gloednieuw Festival by BKKC.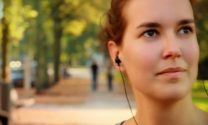 Portrait about director & performer Lucas Schlicher for Gloednieuw Festival by BKKC.