Documentary vr-installation about life with schizophrenia
How do you find love when you can't see?
Personal stories to give an impression what the work environment looks like
Installation based on the photoworks by Michel Szulc Krzyzanowski
A serie potraits of 'crazy' PSV soccer fans.
Theaterplay in an old greenhouse
A day at the ACM Amsterdam's Coordination Point Human Trafficking
Four filmportraits from theatermakers for Gloednieuw festival by bkkc
Cluster Meeting #1Cluster Meeting #1
Documentary video installation
Multiple timelapses of the exhibition Studio Vertigo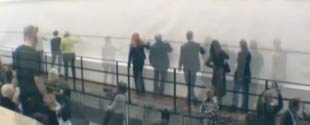 Videoportrait: Willem Oorenbeek
A portrait about the many faces of water in the province Noord-Brabant.